Pathway to Inner Peace
The journey from the ego to the Soul. 
Teachings, Practices, Inspiration and Personal Guidance for You, Along Your Journey to the Soul.
This Course Includes:
* 20 - Yoga Alliance Approved continuing education hours for Yoga Teachers
* 5 months of regularly scheduled group sessions with teachings, inspirations and guidance
* Monthly (optional and included) private Healing and Intuitive Guidance Sessions - 5 total
* Online Modules containing hours of supplemental teachings for you to go through at your own pace
* Additional resources for you to browse through - books, YouTube talks, Podcasts, ect...
Testimonials:
Listening to the recorded lessons makes me contemplate my thoughts, behavior and how I view the world. It truly has been enlightening and I can't thank you enough for sharing everything you have learned with us.
Learning these tools has helped me with managing my stress and has made me healthier. I came to love yoga at the perfect time. The last year has been incredibly stressful and with the help of yoga and this class I feel like I have made my way through the challenges I've been facing and faired very well emotionally and physically. You are an amazing speaker and motivator. I truly love and look forward to listening to the recordings.
~ Group 1 Participant
I had no idea that the Christian faith could be so beautifully entwined with the practice of yoga. Probably because I knew nothing about yoga before I came to the beginners workshop. Thank You God for guiding me to try it out!!! That's the most surprising and delightful part of this for me. Your knowledge of the Bible is impressive and I love that you bring it to this course.
~ Group 1 Participant
I chose to do this course because I was noticing belief, emotional, and thinking shifts from my 'normal' self. My intention was to become more centered and to come back to my truest self. The course information was great and provided resources and techniques that can be incorporated into daily life. The one-on-one sessions with Christy were invaluable. My only regret was that I did not take advantage of the one-on-one sessions sooner - they were a wonderful asset and accelerator to my personal growth.
This course would benefit anyone interested in cultivating their spiritual life and for those wanting to dive inward to seek deeper meaning/truth.
~ Group 1 Participant
Feedback from Group 1 Participants:
This course gave me a great foundation and first step to understanding inner peace and the tools to start practicing and implementing the teachings in my life. I can't wait to continue on in the next course!

The Intuitive Guidance & Healing Sessions were life changing - I had no idea what to expect, I wish I had started these so much sooner
I have a hard time holding myself accountable and staying committed, I like having the recorded lessons available and meeting regularly with practices and "homework" to focus on
I loved learning about the ego and the energy systems. I worked through alot of hard personal stuff, and even though I'm not at my final destination, I can see the growth. I'm excited to continue on in the next group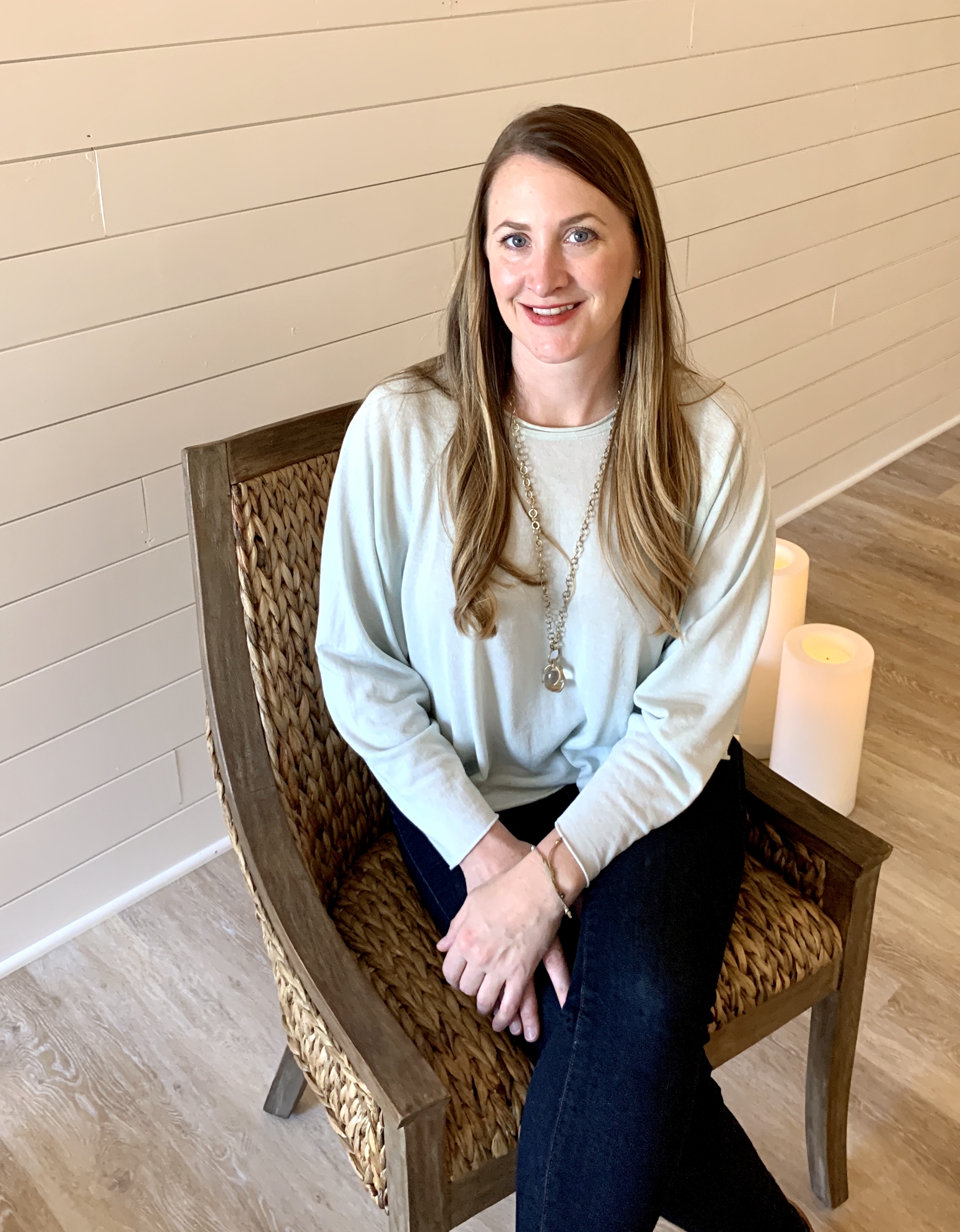 Christy Hostert
Energy Work Practitioner | Certified Advanced REAP Practitioner | RYT200 Yoga Teacher | Intuitive Spiritual Guide
Christy serves as an Intuitive Spiritual Guide, Energy Healer and Yoga Teacher. One of her greatest gifts is the gift of clear sight. She has the innate ability to see clearly into ones light, into their soul, and into the root cause of ones suffering. These insights are deeply transformational for the receiver. From your first session, you will feel at ease and experience a beautiful soul to soul connection. You will receive profound insights into who you are, the path you have walked and what the road to healing and transformation entails for you.
Christy is an approved Continuing Education Provider through Yoga Alliance, and the founder of Om Shanti School of Enlightenment - Yoga School and Energy Work Practitioner School.
Enrollment in this Course will include optional Monthly Intuitive Guidance, Coaching and Healing Sessions. You may schedule additional sessions for a reduced rate of $45.
Contact Christy at 605-770-4129 or [email protected]
Healing & Guidance Sessions are done by phone or in person.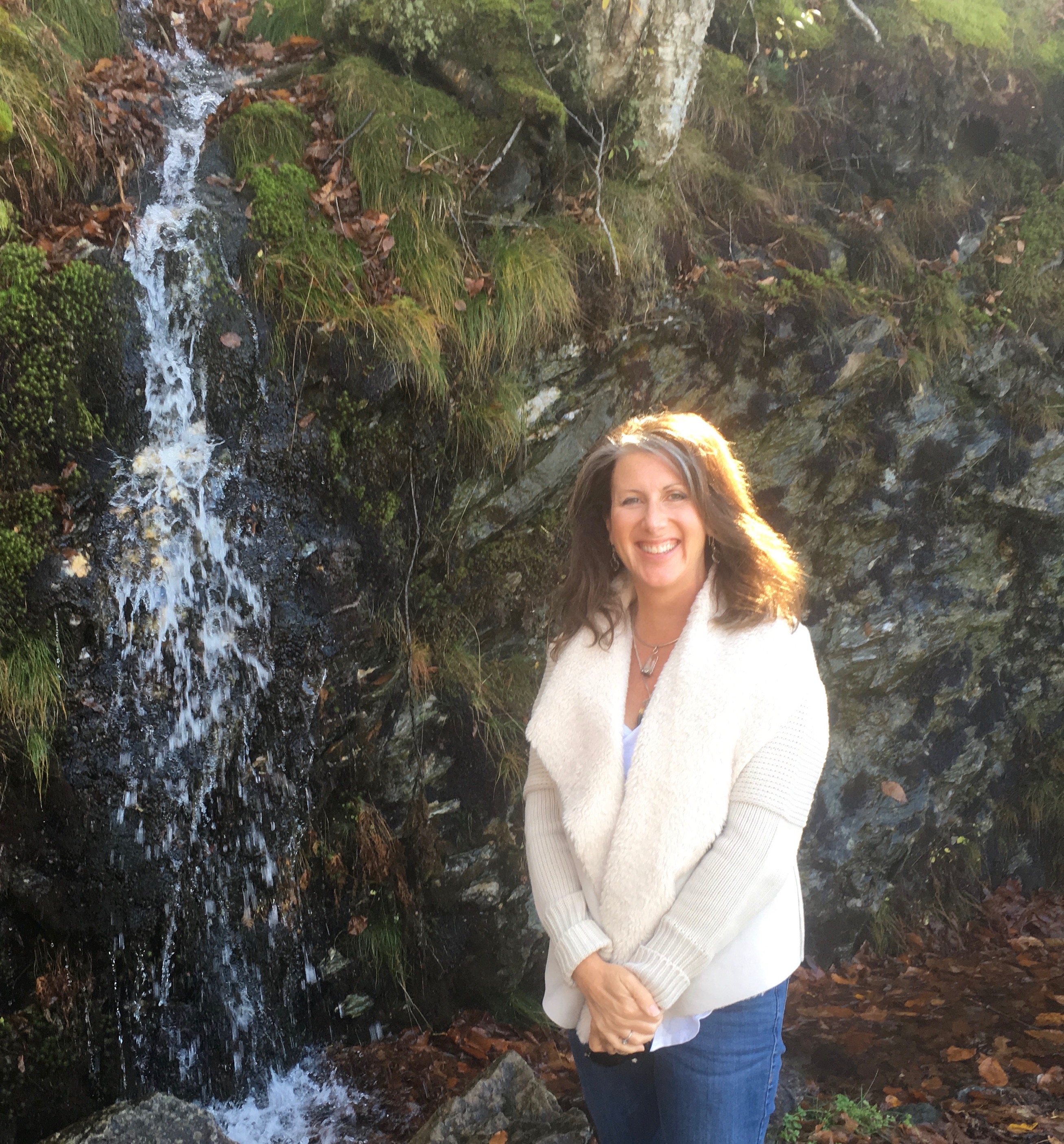 "Christy has a true gift of teaching and leading others authentically from her heart and soul. Her light speaks for itself!
Her gentle and kind demeanor perfectly moves you along your destiny in subtle, yet deeply effective ways. She has a wealth of knowledge and talent to back it up.
It is a pleasure and joy to know Christy as a colleague and friend, and I highly recommend her work as a healer, teacher and leader."
~Pamela Dussault
Pamela Dussault - Certified Reiki Master-Teacher, Certified Massage Therapist, Certified Continuing Education Provider, Shamanic Practitioner and Founder of REAP Healing Method.
Pamela's work has been endorsed by globally respected experts in Alternative Medicine and Spiritual Wellness, such as Sonia Choquette and Dr. Bruce H. Lipton.